Xianyang Weidi Electromechanical Technology Co., Ltd
The company is located in Qinhan new town of Xixian new area. The company is less than 10 minutes' drive from Xi'an and Xianyang International Airport. The plant is located in Jinxu Avenue, Xianyang, adjacent to Lianhuo expressway, Longhai railway, Xicong railway and 312 national highway, with convenient transportation.
Since its establishment in 2002, Weidi company has always adhered to the development idea of "taking science and technology as the guide, independent innovation; taking quality as life, creating famous brand; taking market as guidance, expanding sales"
10000
square meter
built-up area
36
name
With all kinds of professional engineering and technical personnel
2002
year
Weidi company was founded in 2002
It is not only a kind of conduct, but also a kind of responsibility; it is not only a kind of morality, but also a kind of criterion; it is not only a kind of reputation, but also a kind of resource. For people, honesty is the power of noble personality; for enterprises, honesty is valuable intangible property.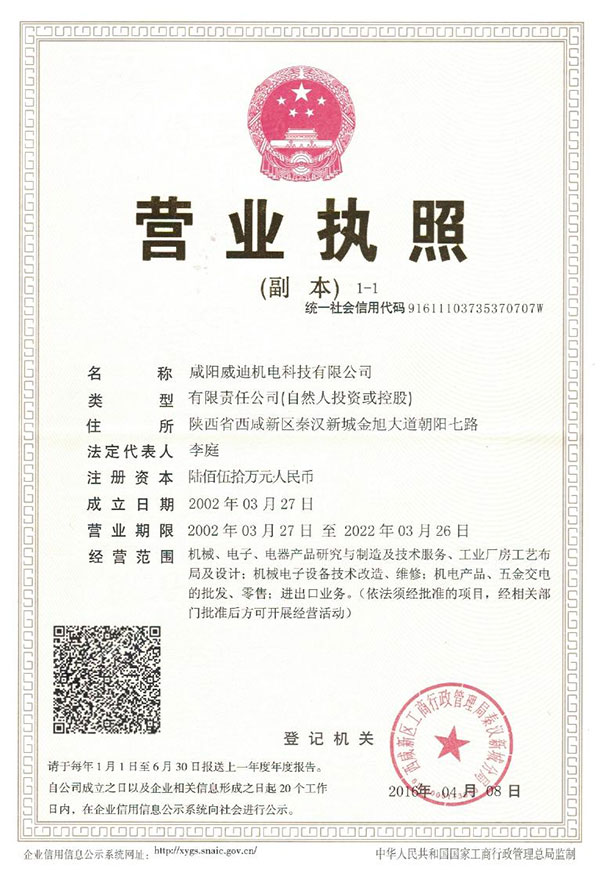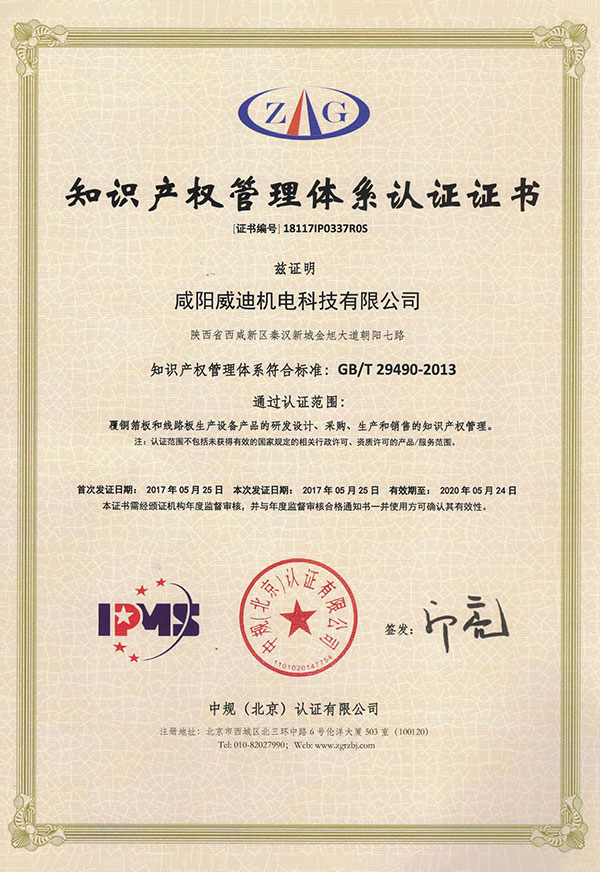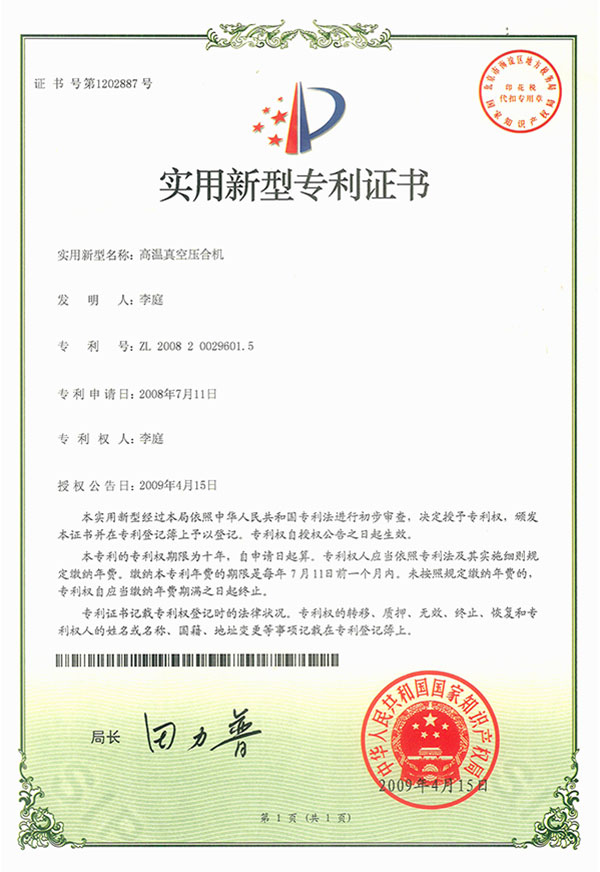 Address:Chaoyang 7th Road, Jinxu Avenue, Xianyang City, Shaanxi Province
Tel:029-33715799 / 029-33715557 / 029-33715567
Website:www.wdkj.cn
Mailbox:weidigongsi@163.com
Shenzhen office:13332802076(Wu Dongcheng, deputy general manager)
Address of Shenzhen Office:No.10, 8th lane, 4th village, Shangxing community, Shajing street, Baoan District, Shenzhen (Fuxing building)
Shanghai Office:13816721480(Li Hai)
Shanghai office address:Room 6B1, building 15, 481 Guiping Road, Shanghai